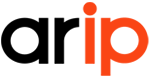 Print Media
ARIP Public Co., Ltd. (ARIP), a leader of creative content on business, Print Media, Top Insurance Companies, Top 1000 Companies in Thailand, Marketing management and IT for over 20 years. ARIP aims to increase the competitiveness of Thai people and enterprises with analytic up-to-the-minute content, case studies that are analysed and presented by experts in relevant fields.


Print Media and Marketing

Business+ : features business strategies that enhance business competitiveness
eLEADER magazine for corporate IT
COMTODAY : Thailand's best-selling IT magazine
Click Today : special edition of COMTODAY
Top Universities magazine
Top 1000 Companies in Thailand magazine
Top Insurance Companies magazine
Pocket Books: features business management and IT content
Special Publications : present interesting content of top performing organizations, such as TOP 1000 Companies, TOP Insurance and TOP Universities
Custom Publications : provide integrated publication services both in print and electronic format.