Advertising and PR Agency
Core & Peak Co., Ltd. is one of AR Group, provides integrated marketing communication services, Advertising and PR Agency. Its team composes of high expertise and experiences from advertisement, public relation, and marketing communication sections, jointly work based on outstanding and focused communication strategies.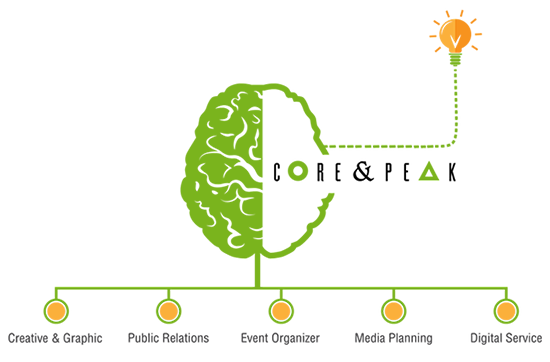 Its missions are to thoroughly understand the "core" needs of its customers and to be able to take them to the "peak" of their enhancement of products, services, and organization images for their achievement on business.
Advertising And Public Relations

Advertising Creation
Digital Service
Event Management
Event Organizer
Production Packaging
Graphic Design
Marketing Event, Seminar and Exhibition Organizer
Media Planning
Booth Exhibition
Exclusive & Group Interview
Press Release
Retainer Fee
Monitoring News
Press Conference